Almonds on the Menu, Kids Activities
and Staff Picks!
We have so many things to do during our Almond Blossom Cruise that we couldn't fit it all on one page! Here you'll find lists of restaurants with specialty almond items on their menu, fun kids stops and activities for car breaks, and some local favorites from our staff.
Kids Activities
Head somewhere to stretch your legs and let the kids and/or dogs get their wiggles out!
Local Staff Favorites
We love these local spots – and we think you will too!
Oakdale Cheese & Specialties: "Oh My Gosh! Every cheese is incredible. There are aged cheeses that rival parmesan (and can be used as substitutes), my cheese curd friends LOVE the cheese curds, the fresh made grilled cheese sandwich is yummy…plus you can buy your goodies, including wine, and dine outside where the little ones can run around and check out the animals too!" – Todd
Stewart & Jasper Orchards: "I love wine tasting with cheese at Stewart and Jasper. I get to buy my almond goodies on the way out too!" – Kristin
J & J Ramos Farmstand: "You can't go wrong while shopping here! They have everything from fresh fruit to baked goods to honey and more." – Elyse 
Ferrareses Deli: "This gem is more than meets the eye, you won't be sorry you stopped there… even if there's a wait" – Kate
Preservation Coffee & Tea: "If you like strong coffee and a touch of nostalgia, then this is the coffee shop for you! Delicious coffee with a side of VHS tapes playing daily. My personal favorite is the Contractor." – Elyse 
West Modesto off Hart Road – "For quick orchard views just a few minutes from downtown there's no better drive. I'll pull over in a safe spot and eat lunch that I grabbed at The Sandwich Shop on Kansas and just chill out." – Todd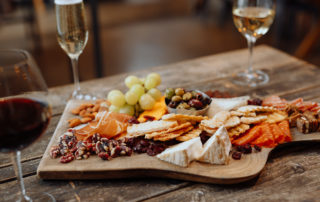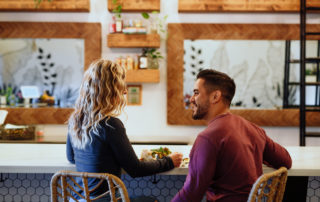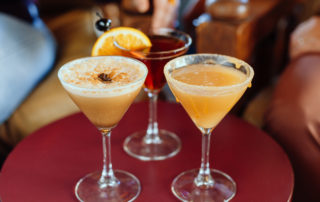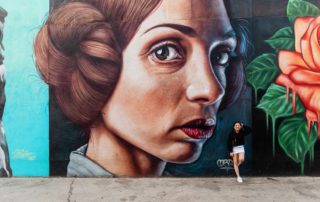 Cahoots Corner Cafe: "I grew up going there and to put it simply, Cahoots never gets old. The hometown vibes and pride are very welcoming and wholesome." – Kate 
Village Baking Company & Cafe: "If you have a sweet tooth, this is a must try! They have AMAZING baked goods – if that doesn't convince you, I don't know what will!" – Elyse 
Village Butcher: "Matt and his crew are incredible, I never can decide which sandwich is better and I find I always leave with something fresh from the butcher case for dinner!" – Todd
The Fruit Yard: "OK, these BBQ sandwiches are 'to die for' – eat 'em there, take 'em on the road, grab a pie…doesn't matter, it's all soooo good. If you are there late in the day, grab the 'family dinner' BBQ to-go and the whole family will be happy!" – Todd
Marsella Family Vineyards: "This detour is definitely worth taking, but make sure to call for an appointment! I mean, who doesn't love a wine tasting paired with amazing views." – Kate
Mocha Magic: "Of course I have a sweet tooth, but Maria's shop is so much more than a sweet place; Avocado Toast, cappuccino, muffins, gluten-free/sugar-free baked goods…I'm there at least once a week!" – Anthony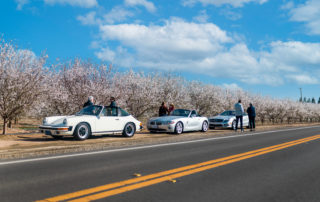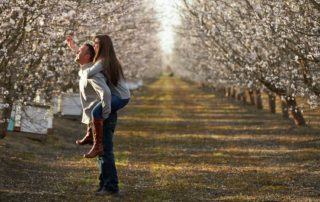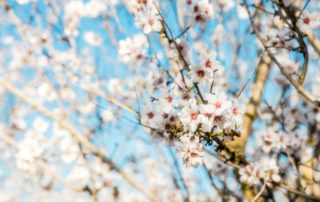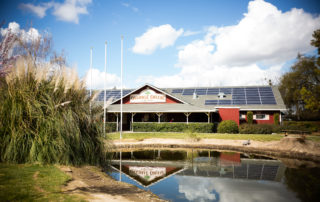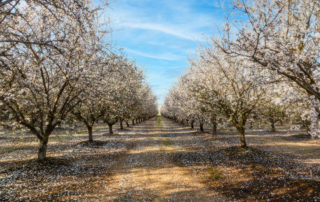 Dragonfly Tea Room: "This gem is one spot you could do some shopping, have a casual meet up with friends, or splurge for a spectacular themed tea experience complete with accompanying fare. Hot or cold, this is an experience for anyone!" – Kristin 
Roberts Ferry Bridge: "We always go over the bridge and park then walk across the bridge, watch the fish, take in the view, grab some fresh air and then jump in the car for the rest of our cruise." – Todd
Last Call Brewing Company: "I love this spot, it's a go to for me and my friends." – Kate
Commonwealth: "My husband and I actually had our first date here many years ago, so this place has a special spot in my heart. Not only do they have an incredible beer selection, but their food is delicious as well!" – Elyse
Modesto Certified Farmers Market: "This farmers market not only has options, but those options are the freshest and best around – on display in a charming and inviting atmosphere that celebrates the culture and offerings of our community." – Kristin 
Chinn International: "This is a new spot in downtown Modesto with a very cool vibe! They have beers on tap and in their fridge, daily food specials, and an outdoor patio. Their food specials are exactly the type of comforting homestyle food that you will continue to crave again and again after you leave!" – Elyse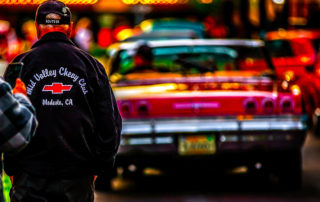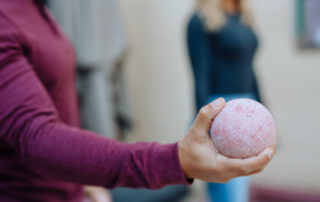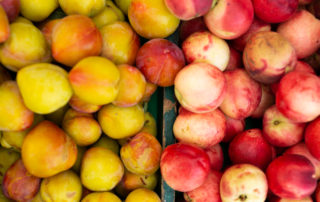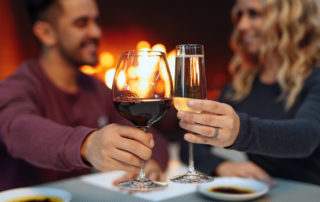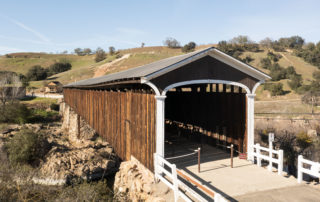 Mr. T's Donuts: "This place is a Modesto institution! Not only have they been on national lists for some of the best donut shops in the country, but they are beloved by locals. They are also open 24 hours, so you can grab fresh donuts whenever the craving hits!" – Anthony
Piccadilly Deli: "Sandwiches may seem uninspired to some, but Piccadilly's paninis are a reason to take a stroll and enjoy your lunch! My personal favorite is the Pancho Villa… It tastes like comfort food pressed between bread, with a little spice." – Kristin
Sciabica Family Olive Oil: "I recommend calling in advance to find out if someone will be available when you plan to go to conduct an olive oil tasting. Then save room in the trunk, as you'll leave with at least four new flavors for your salads, baking and grilling! After my first tasting I started cooking my eggs with extra virgin olive oil and now I don't ever use butter. Plus, they've got the new Track 24 Brewery adjacent to the tasting room…what more do you need!" – Todd
Food Fix Butcher and Baker: "Another local restaurant with an incredible beer selection! Once you're done pondering over all of your beer choices, there's a menu that has sandwiches made with fresh baked bread and rotating menu items dependent on what is fresh – plus a case of baked goods! You could easily grab a beer and some lunch here and then spend all afternoon talking to the friendly staff or people watching out on their patio." – Elyse
The State Theatre: "If you don't live in the Bay Area or Los Angeles, it can be tough to see limited-release movies and smaller independent projects. The State gives film fans a chance to catch these movies in a beautiful location that's been a part of Modesto history since 1934. If you're like me and want to watch every movie nominated for an Oscar in any given year, or you're just looking to support a theater that goes above and beyond what the bigger chains are doing, The State Theatre is the place to be." – Anthony
Special thanks to the Almond Board of California, the local ranchers who do all the hard work and the entire community for helping to make this an exciting trip for so many who came to visit!
Start Planning Now!
FREQUENTLY ASKED QUESTIONS:
Is there a fee? No fee. It's free.
Where Can We Take Pictures? You can take pictures at the following locations:
-Rodin Farms – The almond orchards come up right to the parking lot area.
-Robert's Ferry Nut Company – The almond orchards also pull up right to the parking lot area.
What's Your Favorite Spot? Follow us on social media to stay updated on where flowers are blooming.